Studio Profile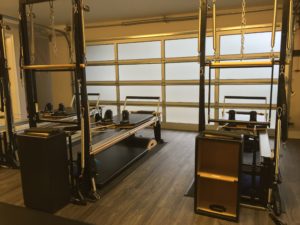 Our mission is to provide our clients with the tools to improve their fitness and health using the principles of Pilates.
We strive to provide small class sizes in order to offer an intimate, personal atmosphere that allows for total mind and body concentration.
In addition, our instructors are all fully certified and are passionate about the health and wellness of our clients, and are here to help them achieve their fitness goals.
Here at Pilates Now we also offer a variety of classes such as Pilates Mat and Reformer and Core Classes. Please see our "Classes" page for more details.
Studio Equipment:
– Deluxe Reformers with Towers
– Chairs
– Cadillac
– Ladder Barrel
– Pilates Accessories
*Most of our Pilates equipment is made by STOTT*